Hawesville Senior Center
315 Ridgewood Drive
Hawesville, KY 42348
270-927-8313
Lunch Served @ 11:30 Monday-Friday
Lewisport Senior Center
190 Fourth St.
Lewisport, KY 42351
Lunch Served @ 11:30 Tuesday/Thursday
Duke's Senior Center
900 Happy Hollow Road
Hawesville, KY 42348
Potluck meals 2nd Wednesday of every month
Hancock County Senior Services
Transportation
Services will be provided and made available based on allocated units to those elderly who are transportation disadvantaged. It is available to clients aged 60 and older. Transportation is provided to doctor's appointments, the senior centers, the pharmacy, grocery and personal errands in that order of importance. Transportation services will be available Monday thru Friday; from 8:00 am to 3:00 pm. Tuesday and Thursday will be dedicated to out-of-county appointments.  A $20 donation is suggested for all out-of-county round trips, $1.50 donation is suggested for all in-county round trips. To schedule transportation, call (270) 927-8313.
Home-Delivered Meal Services
Meals are delivered to adults 60+ years or older Monday-Friday, who have a medical/physical need that has been determined by an assessment from a case manager, for referrals to this service please call (270) 927-8313 and ask for Lona Morton.
Activities and Events
Hancock County Senior Services offers special programming as well as regularly scheduled recreational activities including Bunco, bingo, cards, billiards craft classes, exercise, day trips, healthcare workshops, Medicare D comparisons, and an annual health fair. You may stop by Hawesville or Lewisport Senior Center locations to pick up a menu and activity calendar.
Other Services offered include:
Telephone Reassurance
Telephone reassurance calls are provided regularly to those who are interested in talking socially as well as having someone checking on their health, safety, and welfare.
Information and Assistance
Don't know where to obtain something or where something is located? Call the Senior Center and we will do all we can to obtain a phone number or office that can assist you.
Legal Assistance
KY Legal Aid visits Hancock Senior Services quarterly to aid people in establishing wills/power of attorney/advanced directives, guidance to help get affairs in order (ex. In case of long-term care stays.) and to answer general non-criminal legal questions.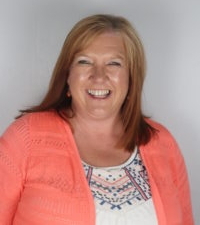 Lona Morton
Hancock County Senior Services Director
Hancock County Government